Bulletin Board
Looking to replace/update your deck? Let Ansonia Lumber help! We'd be happy to design you a beautiful deck or pergola to go over your deck!
Expert Articles & Advice
September 15, 2014
So, you've got your new windows and doors. All of your weather-stripping is in place and your house is sealed against the elements. You may think you're all set for the approaching cold weather.
September 1, 2014
If you find excessive dampness your basement, the likely culprit could be a crack in your basement wall. When you consider that your basement walls hold up your entire house, then knowing that there are cracks present can sound a little intimidating.
Special Offers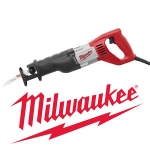 Save $100 INSTANTLY when you purchase a qualifying M18 XC kit and a qualifying accessory kit.
Valid 9/01 - 10/31/2014
Ansonia Lumber Videos
More Videos brought to you by Ansonia Lumber!