Bulletin Board
We will be closed Saturday, May 25 thru Monday, May 27! We will re-open Tuesday, May 28 for normal business hours. Happy Memorial Day!
Expert Articles & Advice
May 15, 2013
Of course, homeowners bear the greatest burden for keeping new decks free from mold, but there are some things a builder can do: Gap the decking properly (minimum 1/8") for drainage. Pitch the deck properly away from the house for drainage (minimum 1/8" in 8').
May 1, 2013
Memorial Day is known as the kickoff of summer fun. Campgrounds, amusement parks and beaches all typically mark the long weekend as their season's opening.
Special Offers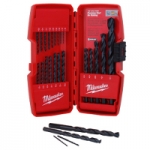 Present this coupon to save 15% off Milwaukee accessories!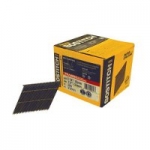 Buy one Bostitch tool, get a box of nails FREE with this coupon!
Valid 5/09 - 5/25/2013
Ansonia Lumber Videos
Cortex® Hidden Fastening System Install
Designed exclusively for TimberTech planks, TimberTech Cortex provides a discrete, hidden fastening solution for perimeter boards and stairs. Combined with TimberTech's CONCEALoc for the main decking areas, homeowners can enjoy a true complete hidden fastening solution for the entire deck surface.
More Videos brought to you by Ansonia Lumber!